I'm guilty. I'm sure you are too. The paint ends up on the wall after the 30th, "Don't do it!" The baby gets hit with a flying toy after you specifically said, "Don't throw it!" The toddler isn't listening. The preschooler isn't listening. The teenager isn't listening… So you raise your voice. You might not shout. You might not scream. But you raise your voice. Surely then they will hear you. Surely then they will understand your heart.
I told myself long ago that I wasn't going to be a momma who yelled. I remember stern talks from my own momma, but I don't remember her ever shouting at me. (P.S. Thanks, mom. That's impressive!)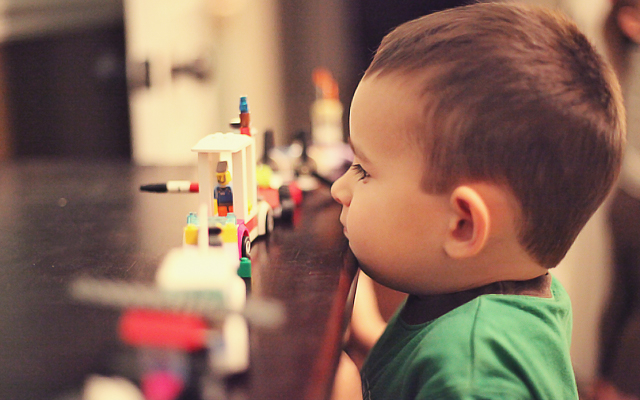 When it came time for stern talks with my own little ones, I tried to remember the importance of gentleness in the midst of frustration. I feel like I do a pretty good job of this. I try to remember what big old upset momma looks like from their tiny perspectives. We have few encounters with mommy-saurus.
But recently, I learned what yelling sounds like to me… and what it sounds like to my kids are two completely different things.
I had just finished a round of baths for each of my two littles. My daughter was dressed, but continued to demand that I get her a different shirt. I was busy helping my son get clothing from his closet, and shouted down the hall, "Sissy! Mommy is coming! I promise. Just let me get your brother dressed!"
This prompted louder crying.
Knowing her sobs would make it difficult for her to hear me from rooms away, I shouted again, "Baby girl! I'm coming. Just a second. Don't be sad! Just give mommy a second!"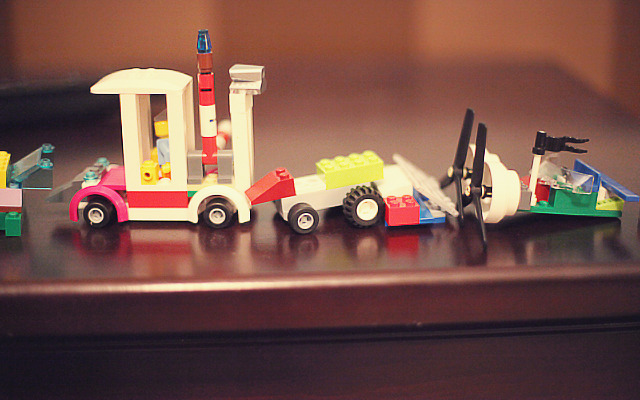 I handed my son his shirt and helped him quickly pull it over his head.
"She can't hear you, momma." He said -his arms still tucked in the shirt like a little turtle.
"I know she can't. She's crying too loud. Isn't she?"
"No, momma. She can't hear you, because you yelled."
My son had my full attention. Not even the screaming from the other room could hush the enormous truth my four year old had just voiced.
"What do you mean she can't hear me because I yelled?"
He poked his arms through the size 4 sleeves. "When adults yell, kids stop listening. They get scared, and they stop listening. Sissy can't hear you, because you yelled at her."
I started to reason with him. I started to explain that she was in a different room and wouldn't have heard me if I had spoken quietly. I started to tell him that I had told her twice and when she cried louder I wanted to make sure she knew that I was coming… that I wasn't ignoring her…
But honestly, it didn't matter.
Because it doesn't matter what I think I sound like. All that matters is how I sound to their little ears.
I know that there are articles all over the internet about parenting and yelling and controlling your temper. This isn't one of them.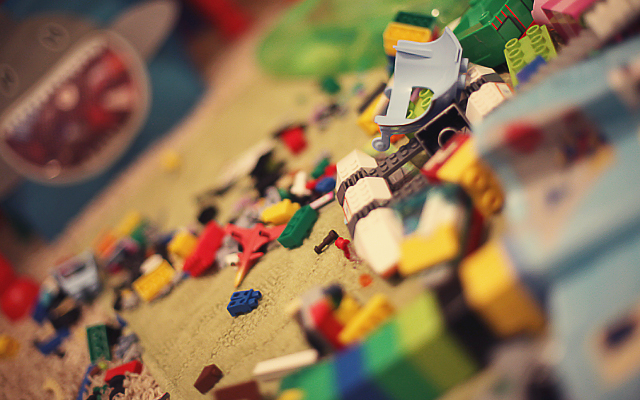 This is simply a thought from one momma who realized that what her son said was true –and important.
When we raise our voices, the message of our hearts no matter how innocent or loving is overshadowed by the tone we used to present it.
I wonder how many times I have stopped listening to my husband because I felt like he was yelling. I wonder how many times he has stopped listening to me. I wonder how many conversations could have ended differently by choosing to speak not just with a heart bent towards love, but with a tone that reflected it.
There is such a profound message in the words of my little boy. Maybe it is what all mommas need to remember. Maybe it is what all of us no matter who we are need to remember. Today, I will do everything in my power to keep the message of my heart the loudest thing about me.
Because the truth is, if I want to be heard, the last thing I want to do is shout.