Well, I feel like this is where I am supposed to tell you what my favorite drink is and what I enjoy doing on the weekends. I will tell you all about my dreamy life and make you realize just how much you wish you could be me.
Haha. hahahhahaha.
Let's be honest and start with some facts. My name is Becky Thompson. I am 27 years old, and I am married to my best friend, Jared. We have been married for 8 years, and if you're quick with math… that means we were married young.
My sweet husband is a man of strong convictions. He works diligently at everything he sets his hands to accomplish. He is a volunteer firefighter in our small community, and he makes a full-time living as an oilfield pipeline welder. I am blessed he works hard so that I can stay at home with our three sweeties. Pie is four, Bug is three, and our littlest Love was born in August of 2014. NO. Those are not their real names, but would you give all the details of your children's lives on the internet? I certainly hope not. (Also, here is an old picture of us.)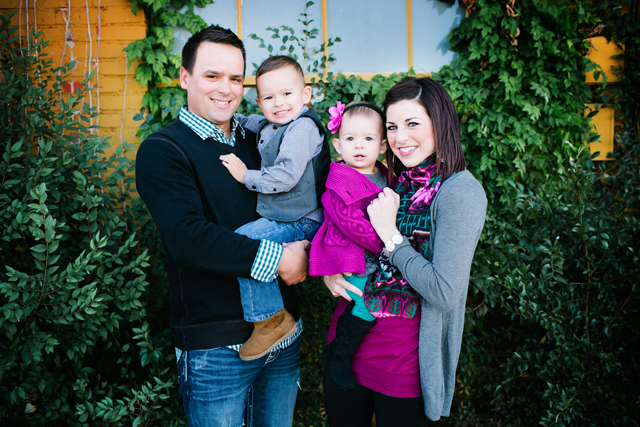 That's us a few years ago. It's time for new pictures. But I'm busy, so we'll get to that later. More facts. I live in a small town in NW Oklahoma. I was born and raised in Oklahoma City, and the first time I visited my husband's small hometown, I apologized to a tree.
This is a true story. But the short version is that I was sad the tree was all alone on a dirt road. I don't like for anyone to feel all alone. (Apparently, that includes trees. Weird.)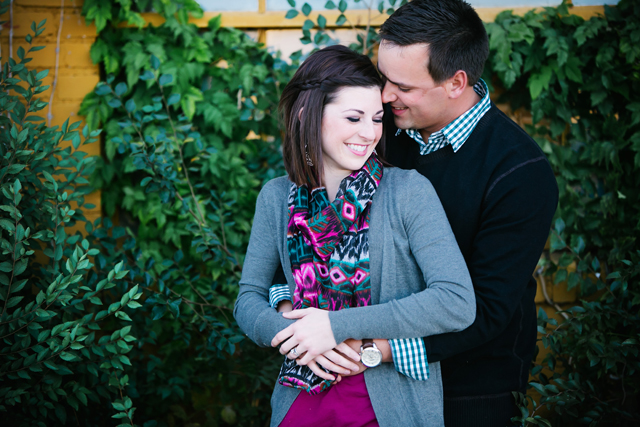 My current job is mommy. I wipe noses and booties all day long and wear other people's food on my clothing. I have discovered through this blogging adventure that my sweet children give me beautiful glimpses into the Father's love. Through them, I experience and share God's unconditional, unmerited, unlimited grace and love for me. I hope to share that with you here. (Oh and in my book set to release in Spring of 2016! I just signed a two book deal with Waterbrook Multnomah a division of Random House!)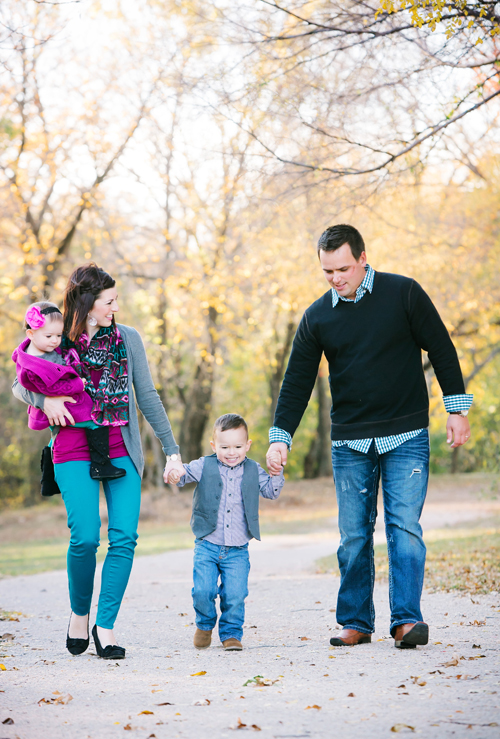 I am the least organized person that I know. If you are looking for organization tips – you clicked the wrong Pinterest link. I like to craft, and I love to create. My house is full of DIY projects, and should I ever find the time, I will write about them for you.
I dive-in to everything that I begin with both feet… But I have an attention span of about 6 weeks. Ask my best friend. I ate only non-processed foods for a whole month! That was tough, and I'm glad I'm not doing that anymore. I enjoy Poptarts. I moved on quickly to something else…
Really, my only interest that is steadfast is my love and passion for Jesus. He is real, folks. Everything is but a vapor, but the love and truth of Christ remains. In the words of my sweet Pie, "You might not know Him, but He knows you – and He loves you very much."
I could go on, but you'll just have to read through the blog to get the juicy stuff about my life. I promise to strive to always be transparent. I hope that when browsing you think to yourself, "I bet this lady's living room is as messy as mine." Because we are all the same… Children of the Most-High God, beautifully and wonderfully made, created by the King of Kings, loved by the Lord of Lords, precious, powerful, His!
So… Thanks for stopping by, and don't forget to like this page on Facebook so you can get all of my updates delivered right to your newsfeed. I try to stay connected to my readers through social media… and I post on Facebook daily. I hope to see you there and hear from you soon!